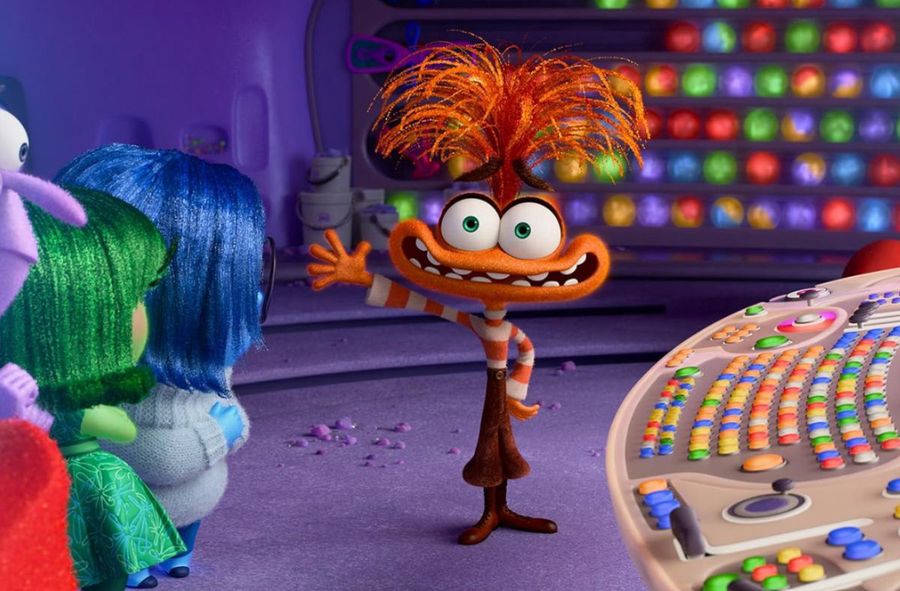 "Inside Out 2". What's going on inside teenagers' heads?
Image source: © Disney-Pixar
Marta Grzeszczuk,
10.11.2023 17:00
Joy, Disgust, Anger, Fear and Sadness finally return to screens in the second instalment of "Inside Out". What will they face in the new Disney-Pixar movie?
On 9 November, the first trailer for "Inside Out 2" from Disney-Pixar studio was released. It is a sequel to the 2015 acclaimed animation about 11-year-old Riley's personified emotions reacting to her moving from Minnesota to San Francisco. The film will be released in the summer of 2024.
The first instalment of "Inside Out" was praised by psychologists for its accurate portrayal of the basic emotions we experience at every age: Joy, Disgust, Anger, Fear and Sadness. They particularly appreciated the fact that the animation emphasised the value and importance of all emotions, even the negative ones, such as sadness. The filmmakers did it with great charm, humour and beautiful animation and graphic design.
Dacher Keltner, an emotion psychologist at the University of California, Berkeley, collaborated with the Pixar studio. It is thanks to him the characters in the movie and the way they act so faithfully reflect our actual emotional states.
Inside Out 2 | Teaser Trailer
"Inside Out 2" will be about growing up
"Inside Out 2" has a good chance of repeating the success of the first film. All the more so because it will deal with a very interesting topic: emotions during puberty. Not all of us are fully aware of the intense changes that take place in the brain of young people at this time.
Studies have shown that during puberty, the brain is in constant remodelling. It is precisely when up to 85% of all connections disappear from the brain and are gradually replaced by new ones. This is the most intensive period of brain development.
Brain's frontal lobe - the part responsible for rational decisions and management of emotions - is the last to mature. By the end of this transition, which happens around the age of 25, we do not have fully developed areas of self-awareness and rationality.
In the new movie Riley going through puberty will experience new emotions, one of them being Anxiety. It is not a primary emotion, but often accompanies adolescents thrown into the vortex of rapid change from which their formed personality will emerge.
Source: psychologicalscience.org, uwb.edu.pl
Let us know what do you think