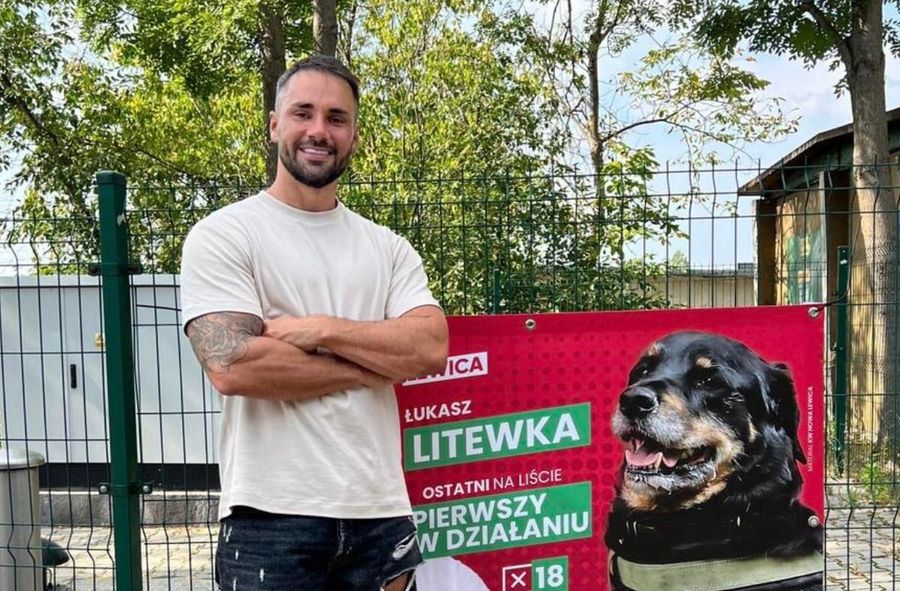 Łukasz Litewka – hero without a cape. MP fulfils his first promise
Image source: © Facebook
Maja Kozłowska,
17.10.2023 17:30
Łukasz Litewka won his parliamentary seat by running from the last place on the election list in Sosnowiec (electoral district #32). He gathered more votes than the long-time leader of the Left party, Włodzimierz Czarzasty.
Poland held parliamentary elections on 15 October. Lukasz Litewka is one of the undisputed heroes of this year's vote. The politician ran from 32nd electoral district occupying the last place on the Left party's list and gathered more votes that the Sosnowiec "number one" Włodzimierz Czarzasty, the current Speaker of the Sejm.
Czarzasty, co-chairman of the New Left, received 22,332 votes, while councillor Łukasz Litewka received almost twice as many, gathering 40,579 votes. Both politicians earned their seat in the Sejm.
The results of Litewka's campaign
The newest Left MP has made himself known to voters as a flesh-and-blood social activist. Litewka's election posters included images of dogs from local shelters. While building his personal brand, the politician encouraged responsible adoption of homeless pets. Residents of Sosnowiec and the surrounding area willingly participated in the MP's action and made their fences available to him. The MP's action resulted in many dogs gaining a new, loving home.
Łukasz Litewka fulfils his promise. He will clean up election posters and give them a second life
Just before the parliamentary elections, the topic of election posters was very much alive in Poland. Many candidates hung them illegally, littering cities. The record-holder was, among others, Jacek Sasin (The Law and Justice party, PiS), who placed 499 banners in Białystok without the necessary permits. Łukasz Mejza (PiS) also caused controversy. His posters flooded Zielona Góra. The city authorities reported that there were more than a thousand of them. They were all removed before the election day.
A different attitude is presented by Łukasz Litewka, who not only cleans up his posters, but also uses them to heat dog shelters. In his election campaign, the MP combined the pleasant with the useful, and now he not only cares for the environment, but also for homeless animals. Other politicians have something to learn from.
Let us know what do you think