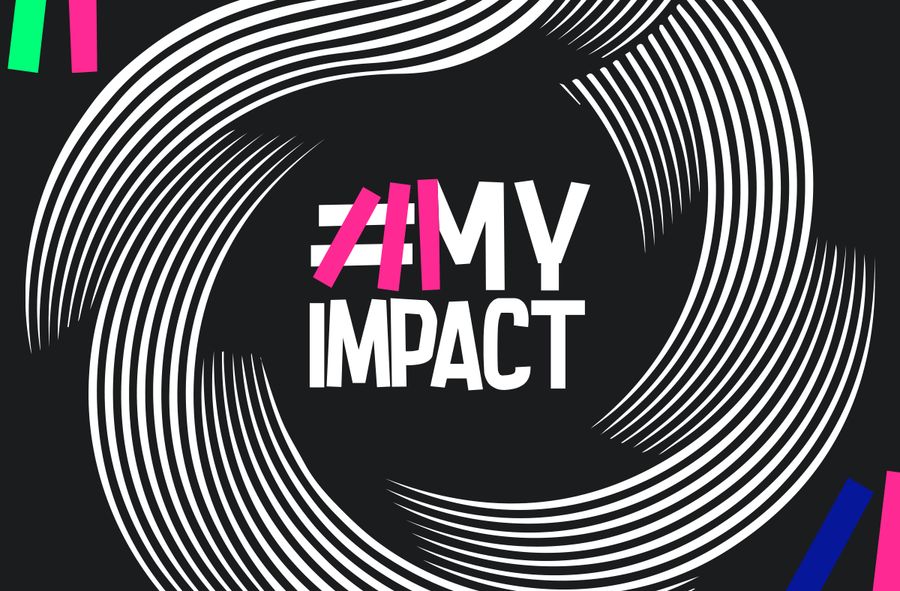 Be Active! Be Your Change! My Impact - information about partners
Image source: © Vibez.pl / Materiały własne

Jakub Tyszkowski,
06.09.2023 11:28
Information about the partners of the MyImpact project.
Delfi:
Delfi UAB, owned by the Estonian media company Ekspress Grupp, was launched in 2001 and currently operates Lithuania's main news portal www.delfi.lt and the TV channel Delfi TV.
The plentiful and professional team of Delfi journalists, photographers, and video content creators works hard every day to bring their audience timely, objective, and reliable news from Lithuania and all over the world, TV and photo reports, exclusive-content projects, and analytical articles as well as covers other relevant topics in the Lithuanian, Russian, and English languages.
By ensuring diverse opinions and promoting discussions on the most socially significant issues, Delfi can remain focused on the chosen mission – to protect and disseminate democratic values (freedom, equality, and sociality). The "My Impact" project paves the way to do just that by focusing on the young audience, who will be the pillars for shaping these values in the country's future.
Index HR:
Index.hr is the most visited news website in Croatia. As a digital-only publisher Index.hr has been a leader of the digital revolution in Croatia's media landscape for the past 20 years and is always looking for ways to innovate and attract a broader audience. By being part of the BeActive project we wish to tackle the issue of young people not being reached by mainstream media and hence finding their news on social media platforms where they are often exposed to fake news.
Netinfo
Netinfo is one of the first-on-the market digital media companies in Bulgaria, part of the multi-platform media and technology company Nova Broadcasting Group, subsidiary of United Group, a leading telecommunications and media operator in Southeast Europe. Netinfo is one of Bulgaria's leading digital media companies, with reach of over 86% of the local internet audience, according to Gemius Bulgaria. Cobtributes in content production and ensures high reach over local community.
The company operates wide portfolio of sites and services. Among them are the biggest local free email ABV.bg, the biggest news site Nova.bg, the biggest weather forecast site/app Sinoptik.bg, Gong.bg Sports portal, Edna.bg female ezine,
CarMarket.bg automotive news and many more. Full list of sites and their traffic can be seen on Netinfo.bg - Portfolio.
As a media leader on the Bulgarian market, Netinfo company takes the seriousness and responsibility of creating quality content with news value to educate and enrich the audience.
We believe that the future lies in the hands of the young, informed, educated representatives of the Gen Z generation.
Our motivation and highest goal is to form in our audience skills such as critical and analytical thinking, continuity, social responsibility and above all - to inspire them to create a better world for future generations.
PRO TV
PRO TV has been the leading TV station in Romania for over 25 years, offering high-quality entertainment and objective information. With a programming strategy that includes a wide variety of local productions, such as news, entertainment, and top international series and movies, PRO TV has established itself as the market leader in Romanian television.
The trust and reach of PRO TV's media brand in Romania are evident in the latest market research, making it the most trusted media brand in the country. With its commitment to high-quality programming, objective news coverage, and social responsibility, PRO TV continues to be a dominant force in the Romanian television and digital media landscape.
The purpose of the MyImpact project, to increase the level of knowledge and involvement of young European residents in European values and activities, resonates deeply with us. We understand the importance of educating and empowering the younger generation, especially in the area of European policy and social affairs. By participating in this project, we aim to contribute to the development of a more informed and engaged youth population in Romania and across Europe.
Furthermore, the thematic lines of equality, ecology, and awareness, which form the basis of the new platform, are topics that we are passionate about. PRO TV has always been at the forefront of promoting equality and raising awareness about important social issues. We have actively supported various social projects and initiatives that have made a positive impact on our communities. By joining the MyImpact project, we see an opportunity to further amplify our efforts and reach a wider audience, particularly the younger generation.
Let us know what do you think