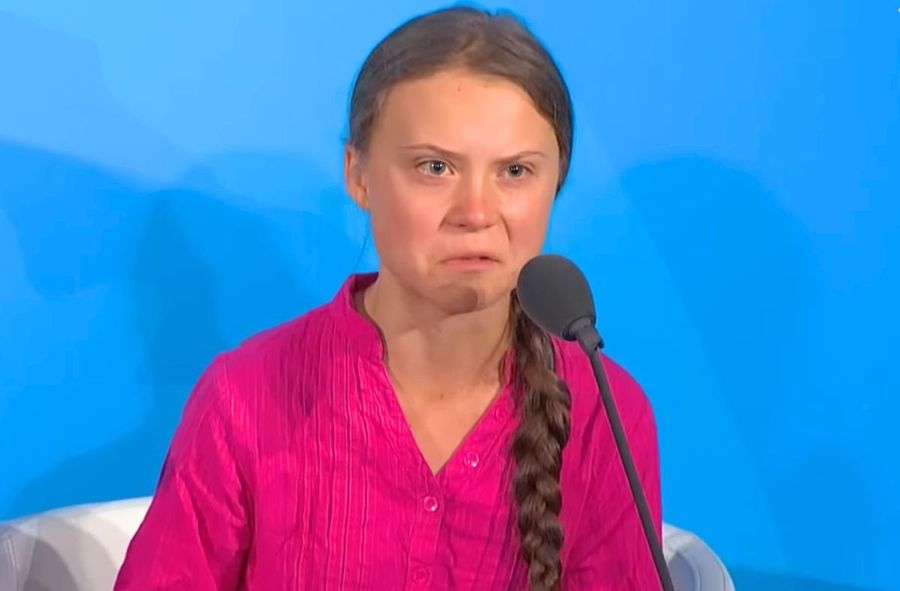 Is this the end of Greta Thunberg? "She effectively discredited herself"
Image source: © YouTube

Jakub Tyszkowski,
15.11.2023 11:11
The Western media are concerned about Greta Thunberg's career and speculate it may end abruptly. The climate activist stirred controversy by becoming politically involved in the conflict between Palestine and Israel.
Greta Thunberg is a 20-year-old Swedish woman who has become the face of the climate movement. She has come a long way in a very short time. From a lone climate strike in front of her school, to speaking at a UN summit in New York, to being named Time magazine's Person of the Year. Now she made headlines again after voicing her support for Palestine during a climate rally.
On Sunday 12 November, the largest climate march in the history of the Netherlands walked through the streets of Amsterdam. The event brought together tens of thousands of activists. Among the participants was Greta Thunberg who unexpectedly took the opportunity to manifest her views on the Palestinian-Israeli war.
Controversy surrounding Greta Thunberg
Thunberg participated in the march, wearing a headscarf known as kufiyya. During her speech, she linked the issue of climate change to Israel's rocket attacks on the Gaza Strip. Later she gave the floor to a Palestinian activist who criticised Israel and chanted a popular pro-Palestine slogan: "From the river to the sea, Palestine will be free".
Thunberg's speech was interrupted by a man. He snatched the activist's microphone and said that he had come for a climate demonstration, not a political one. Footage of the incident went viral very quickly.
Western media criticise Greta Thunberg
The media spare no criticism for the young activist. De Telegraaf, the largest daily newspaper in the Netherlands, assesses that Greta's involvement in events in the Middle East could lead to the end of her career. The daily called the Swedish woman a "climate truant".
"Combining climate issues with a political stance during a war is not a good idea," says Zabeth van Veen, a PR specialist, quoted by the newspaper.
Algemeen Dagbald also spared no criticism for the young activist. The paper noted that the activist is losing supporters after the march in Amsterdam.
Bild, a famous German newspaper, also criticised Thunberg: "With her statements she has effectively discredited herself as the face of the climate movement," wrote one of its journalists. The newspaper reads that the activist has been criticised by the German Green party which described her statements as "depressing and absolutely obscene".
Let us know what do you think