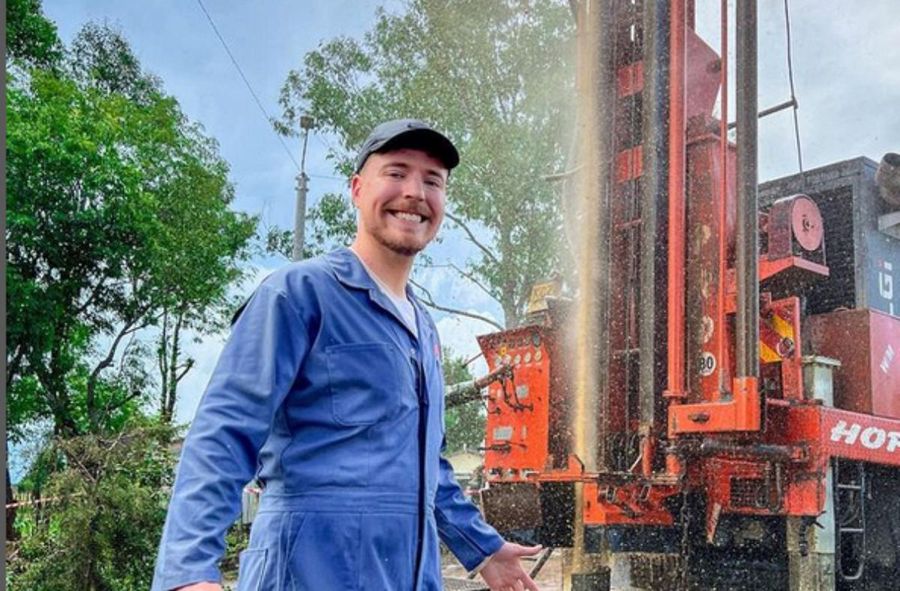 MrBeast for Africa. Influencer builds 100 wells
Image source: © MrBeast / Instagram
Weronika Paliczka,
06.11.2023 13:15
MrBeast, an American YouTuber, has surprised the whole world by building one hundred wells in Africa. This is just the beginning of the influencer's action on the issue of access to drinking water.
Some influencers are making the most of their five minutes of fame by creating their own cereal or cosmetic brands, while others are doing something good for the society. While influencer marketing is an easy way to earn a lot of money, it is really hard to be remembered by constantly advertising various products – even in most creative ways. What lasts forever and is remembered far longer, on the other hand, is the help influencers can provide to those in need.
MrBeast helps Africa
In his latest video entitled "I Built 100 Wells in Africa" MrBeast shows the process of helping the people of African countries. The YouTuber reports that he has funded the construction of wells located in villages, next to hospitals, on farms and in schools in Kenya, Cameroon, Zimbabwe, Somalia and Uganda.
The wells are said to be equipped with reservoirs that will store water for entire communities. Thanks to this solution, children, the sick and anyone who is thirsty will no longer have to travel many kilometres to often contaminated rivers. Water from such can cause gastrointestinal poisoning and other diseases.
In addition to building one hundred wells, MrBeast equipped the schools with computers, overhead projectors, new furniture, blackboards or books essential for the education of future generations. Children of one village in Zimbabwe were also given bicycles, as many of them travel to school far from where they live and such gifts can speed up their travel.
The YouTuber has also sponsored the construction of a bridge connecting one Kenyan village to a hospital and school. This will ensure that residents do not have to traverse the rushing river that has snatched many lives before.
MrBeast announced that the one hundred wells he built is just the beginning of his work in Africa. The MrBeast Philanthrophy foundation has an ongoing fundraiser called 'Water is Life', which up to this date raised over $302,000. These funds will be used to build more wells around the world. The aim is to ensure that clean, drinkable water is no longer a luxury good available to a select few.
Let us know what do you think