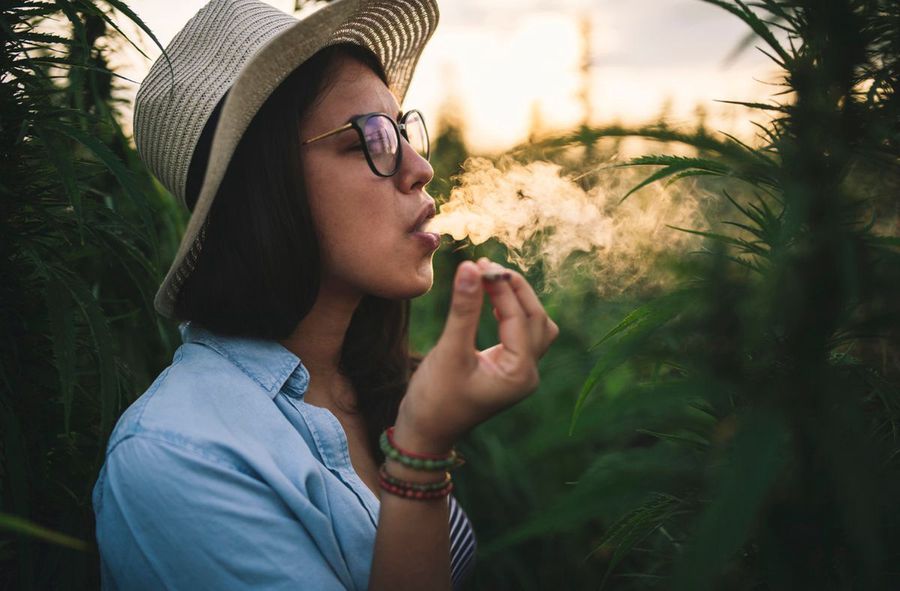 Do you smoke marijuana? Your heart and brain suffer from it
Image source: © Getty Images

Konrad Siwik,
07.11.2023 15:00
Regular marijuana use can significantly increase the risk of heart attack or heart failure and stroke, the results of two new studies presented at the American Heart Association scientific sessions in Philadelphia prove.
Lately there has been a lot of talk about the benefits of smoking marijuana. However, new studies show that there are also many risks of doing so. According to one, people who use marijuana daily have a 34% increased risk of developing heart failure compared to those who do not smoke weed. The new findings use health data from 157,000 people included in the National Institutes of Health's "All of Us" Research Program.
The dark side of smoking weed. The risk of heart disease increased
Researchers from the Medstar Health team analysed whether cannabis users were at higher risk of heart failure than non-users over a period of almost four years. The results indicated that long exposure to cannabis fumes can lead to developing coronary heart disease.
Coronary artery disease is caused by plaque buildup in the walls of the arteries that supply blood to the heart, CNN reports.
"Prior research shows links between marijuana use and cardiovascular disease like coronary artery disease, heart failure and atrial fibrillation, which is known to cause heart failure," said researcher Dr Yakubu Bene-Alhasan. "We want to provide the population with high-quality information on marijuana use and to help inform policy decisions at the state level, to educate patients and to guide health care professionals," he added.
Smoking cannabis also affects our brain
A second study shows that older people with any combination of Type 2 diabetes, high blood pressure and high cholesterol who use cannabis have an increased risk of a serious cardiac or cerebral incident, compared to people who have never used the stimulant.
Researchers analysed data on more than 28,000 people aged 65 and older who had medical conditions that put them at risk of heart problems and whose medical records indicated that they were marijuana users, but not tobacco users. The results showed at least a 20% increased risk of heart attack, stroke, cardiac arrest or arrhythmia.
The researchers found that smoking and inhaling cannabis increases concentrations of blood carboxyhaemoglobin (carbon monoxide, a poisonous gas) and tar, similar to the effects of inhaling cigarette smoke. Both have been linked to heart muscle disease, chest pain, cardiac arrhythmias, heart attacks and other serious conditions, newsroom.heart.org reports.
Source: Bloomberg, CNN, newsroom.heart.org
Let us know what do you think