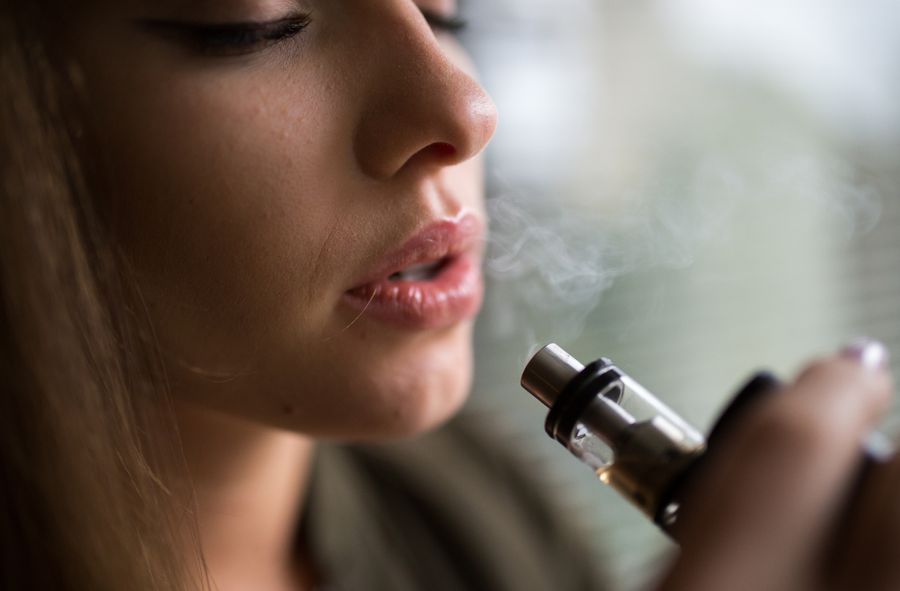 Beatrice Mahler: E-cigarettes can cause severe health conditions, but the long-term effects are unknown
Image source: © Canva
Materiały Prasowe,
26.09.2023 13:42
Vaping can lead to severe health conditions, including forms of pneumonia that may require hospitalization. Additionally, the long-term negative effects are not known, warns pulmonologist Dr. Beatrice Mahler, according to News.ro.
"If we talk about this new habit (vaping - the use of electronic cigarettes - ed.), it concerns us because it creates a dependence on the gesture. It is equally dangerous for adults who switch from traditional cigarettes and, as a result of a habit, use these cigarettes. It requires a psychologist specialized in behavioral therapy. On the other hand, we know very little about them. We know that when used by young people or adults, acutely, they lead to severe conditions, forms of pneumonia that result in hospitalization. Over the long term, chronically, we do not have enough information. I think the directions we see at this moment are quite unsettling", said Beatrice Mahler on Medika TV on Monday evening.
Stronger laws are needed
The manager of "Marius Nasta" says that the legislation should be stricter regarding these devices.
"The legislation should be more restrictive, and on the other hand, the promotion that is allowed anywhere (...) The way these devices are constructed takes you into the technological sphere, and young people are attracted to these new devices, which are not actually new, but are promoted as such", Mahler added.
Where do parents go wrong
Beatrice Mahler also mentioned parents who claim that vaping isn't just as dangerous as traditional smoking because they are not cigarettes.
"If I were to share what I learn from elderly patients, this attitude is not new. There were young people who used to make their cigarettes before, who are now 70-80 years old, but the scale this phenomenon has now taken, the fact that it is publicized, that the information reaches these young people through channels that are not filtered by authorities that can manage what type of information reaches these children, is just wrong", Beatrice Mahler further stated.
Let us know what do you think