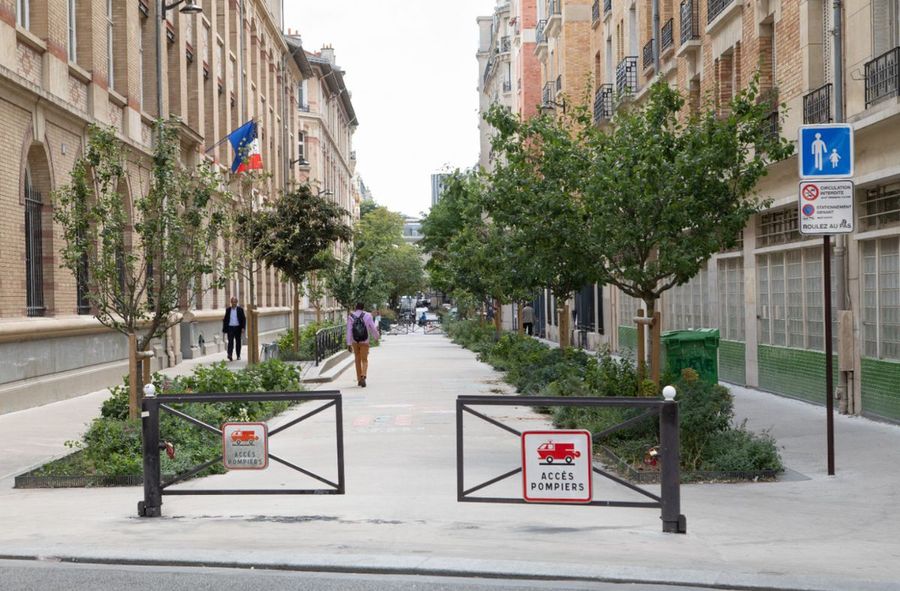 Healthy, quiet and emission-free. Paris to become city for pedestrians
Image source: © David Belliard
Marta Grzeszczuk,
20.11.2023 13:30
The green revolution has been underway in Paris for several years now. In the past the city hall prioritised bicycles over cars and will now expand pedestrian zones as well.
Paris was until recently one of the world's most congested cities. As Reuters reported in 2017, the average speed of a car in the city was around 15 km/h and pollution levels were at an all-time high.
Paris fights traffic jams
The Paris authorities have been systematically fighting traffic jams in the capital since 2017. Since October 2018, four central districts of the capital have been closed to car traffic on the first Sunday of each month. The "Paris Respire" ("Paris Breathes") zone is in force in the 1st, 2nd, 3rd and 4th districts of Paris, allowing pedestrians to fully enjoy the city centre.
In addition, around 100 streets in several districts are closed to cars permanently. These include, for example, the Des Halles area, where the Centre Pompidou contemporary art museum is located, the area around Notre-Dame Cathedral or the Place de la Republique and Place de la Bastille.
An additional 100 hectares for pedestrians only in Paris
David Belliard, deputy mayor of public spaces and mobility, has announced that the city will invest €300 million to transform an area the size of more than 100 hectares in the capital into pedestrian-only zones by 2030, The Telegraph reports.
On 17 November Belliard announced that all bike lanes will be moved from pavements to carriageways. The 12 km of side streets around Paris' boulevards and avenues, which until now had been used as open-air car parks, will be closed to cars.
At the busiest pedestrian crossings, the green light time will be extended for those crossing the street. The walking speed of the elderly will be taken as a benchmark. Plans were also announced to hold a vote on whether or not to increase parking fees for SUVs in February, The Telegraph reports.
Source: telegraph.co.uk, parisjetaime.com
Let us know what do you think